Our pure white homing pigeons are sure to enhance any event you may be planning. Their presence can add an atmosphere of celebration, tranquility, joy or hope for the future of couples, graduates, or mourning loved ones. Any time balloons would be appropriate, white doves would be a stunning eco friendly substitute. The birds need to fly during daylight hours and usually need most of an hour to get home before sunset so keep this in mind as you make your plans.
Birthday Celebrations

Anniversary Parties

Quinceañeros

Parades

Business Grand Openings

Church Events

Easter Sunrise Services

Sunday School Openings

Anti-Drug Rallies

Graduation Ceremonies / Parties

Sporting Events

Homecoming

Little League Opening Day

Most anything else that you can think of!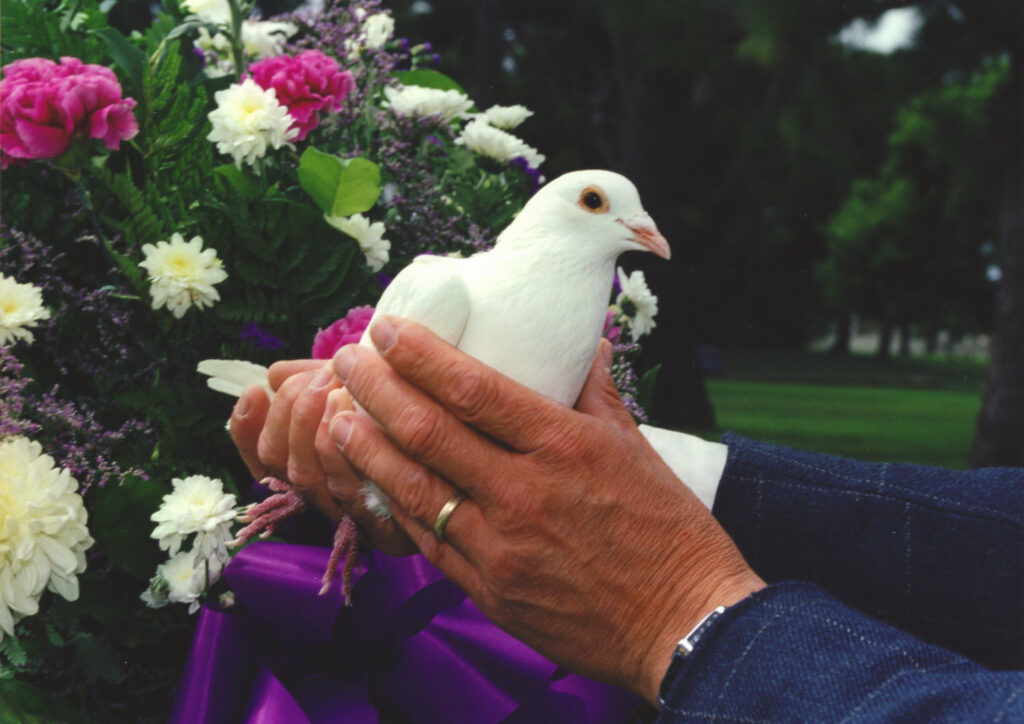 Dove Release at Dodger Stadium